On March 14, 2015, The Foundation for Excellence in Education in Easton (FEEE) will honor a quarter century of work with its Silver Celebration held in the beautiful Shields Science Center Atrium on the campus of Easton's Stonehill College. Over 300 people will be on hand for dinner, dancing, a silent auction and a look back at how FEEE has been able to benefit the schools with the support of the residents and businesses in town for all these years. We're hoping that you'll be a part of this special evening.
FEEE was established in 1989 as a fundraising arm for the Easton Public Schools. Through the generosity of the Easton community, the organization has raised over $1.25 million for superior technology and innovate grant programs spanning every grade level. Computers to interactive whiteboards, wireless internet to document cameras, music programs to robotics… we've been there to help pay for it all.
Please make the choice to show your support for all FEEE has done and continues to do by purchasing tickets to the event. As an incentive, we've got an early-bird price of $75 per ticket if your order is postmarked by February 14. After that, the price will be $85. Don't delay – grab the ticket form here and include it with your payment. At the event, we will also pull the winner of our spring raffle. Audio Video Intelligence has donated a beautiful 60-inch Sony High Definition LED TV. If you don't get a chance to purchase your raffle tickets beforehand, we'll be selling them that night.
We're also seeking donations for our silent auction and businesses to showcase themselves in our program book. If you'd like to discuss these opportunities, feel free to call our Co-Chair Jesse Barnett at 508-238-5654 or email info@feeeonline.org . For details on program book pricing, click the links to the right.
We look forward to seeing you on March 14!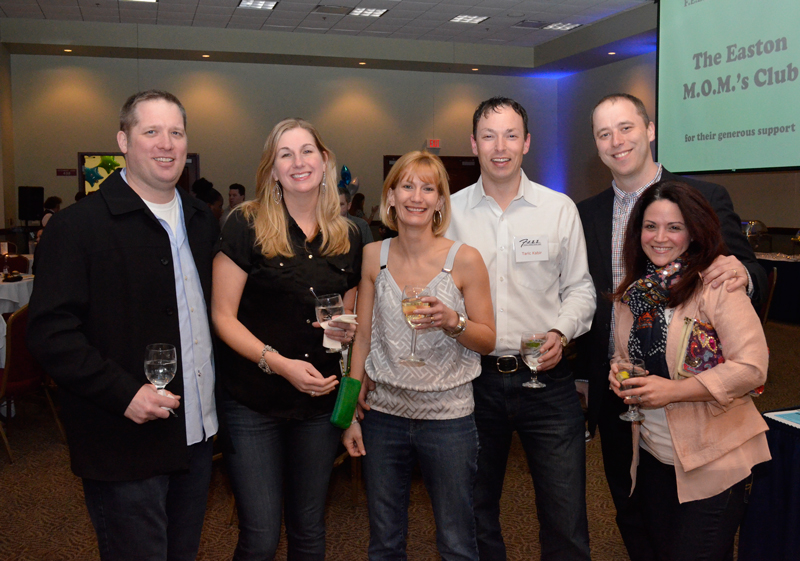 Our 24th annual F.E.E.E. Dinner Dance and Silent Auction was held at the Shaw's Center in Brockton on March 22, 2014. As always, this event featured delicious food, a fun mix of dance music, and a silent auction. In one night, almost $50,000 was raised to provide technology and grants for Easton's public schools.
To see photos from our 2014 event, click here, or to see the best of the Photo Booth from that night, click here.
We can't pull this off events like these without the amazing support from local businesses and individuals who run ads in the program book and donate auction items. Take a look at the PowerPoint we ran during the 2014 event which showcased them: