25th Anniversary Silver Celebration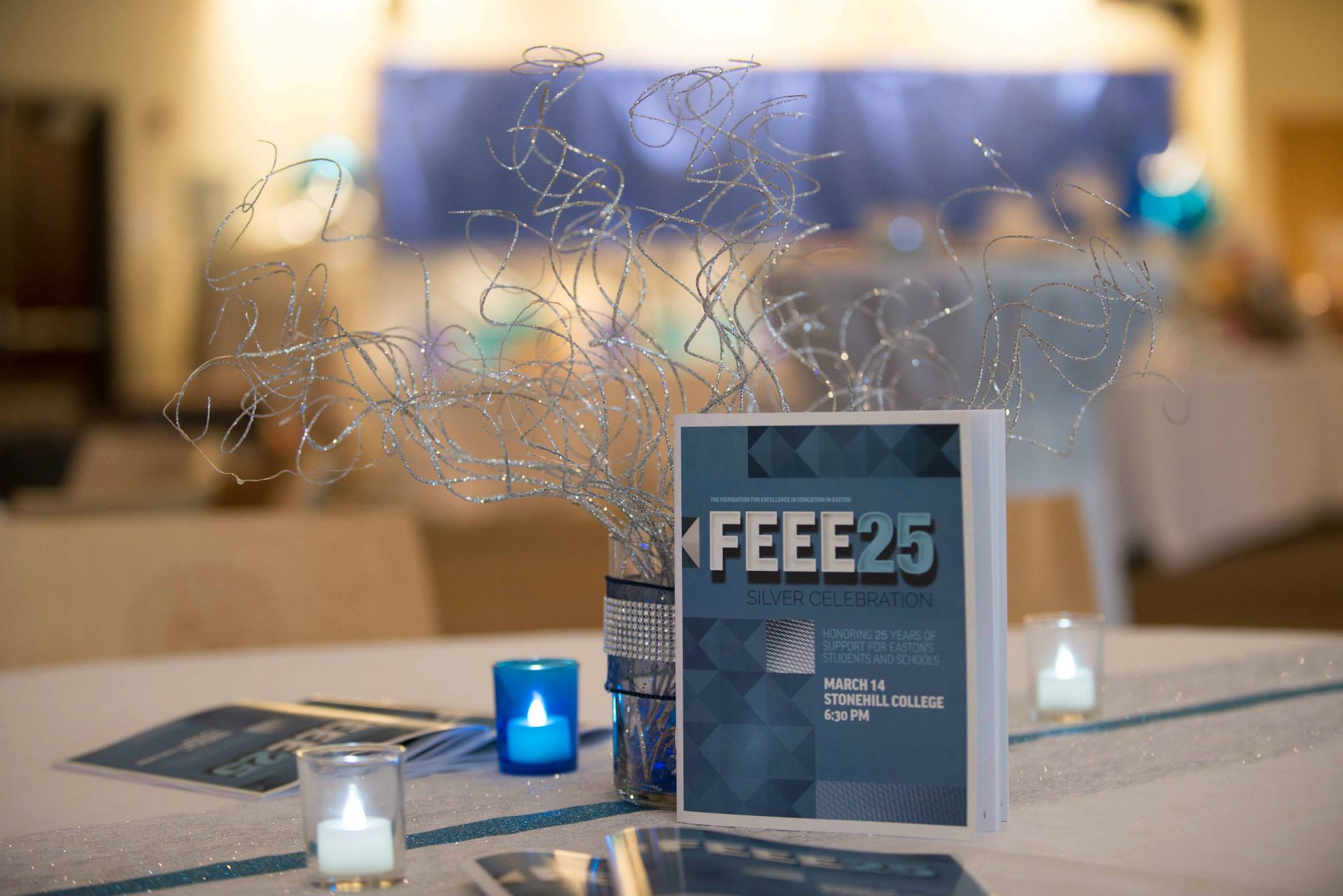 On March 14, 2015, The Foundation for Excellence in Education in Easton (FEEE) honored a quarter century of work with its Silver Celebration held in the beautiful Shields Science Center Atrium on the campus of Easton's Stonehill College. Over 300 people were on hand for dinner, dancing, a silent auction and a look back at how FEEE has been able to benefit the schools with the support of the residents and businesses in town for all these years.
FEEE was established in 1989 as a fundraising arm for the Easton Public Schools. Through the generosity of the Easton community, the organization has raised over $1.25 million for superior technology and innovate grant programs spanning every grade level. Computers to interactive whiteboards, wireless internet to document cameras, music programs to robotics… we've been there to help pay for it all.
Watch this space for details of our upcoming spring event!
To see photos from our Silver Celebration, click here, or to see the best of the Photo Booth from that night, click here.
We can't pull this off events like these without the amazing support from local businesses and individuals who run ads in the program book and donate auction items. Take a look at the PowerPoint we ran at the event which showcased them: